Japanese Android Games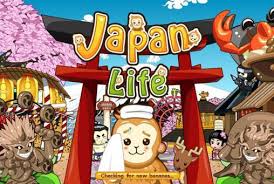 Japan keeps on innovating the latest trends in technology. This country has a world-class inventions and discoveries every year. The same is true in terms of gadgets and even gaming apps. Japanese-themed games can easily capture the attention of players because of its cool and amazing concepts. The designs of these Japanese games are truly remarkable, which make them so popular not only to the Japanese but also to the gamers around the globe.
Playing on your Mobile Phone
In this fast-changing world, the gaming experience has evolved tremendously. Creators are coming up with the trend and they make sure that the games they invent are compatible with most of the gadgets available in the market. In line with this trend, Japanese games can usually be played using mobile devices such as Android or iOS.
There are plenty of advantages in playing games via mobile phones or tablets. One of the obvious benefits is the flexibility that players can have with mobile gadgets. Players may bring the device and continue their game anywhere they go. They can easily access the game with just a few tap on their mobile phones.
Having a game on mobile phone can also be rewarding during long travel or boring waiting time. This handy activity can instantly kill time and ease the boredom.
The mobile version of the games are also beneficial when there are necessary updates that the players should make. Players can immediately open the game where they left off and upgrade the resources. It would be very helpful for the players so that they will never be left out by their co-players in terms of the updated game and equipment. With the mobile version, players can cut the hassle of starting up a desktop machine just to load a game.
Top Japanese Android Video Games
Despite having a wide range of Japanese games for Android devices, there are some that we really do recommend. Below is the list of Japanese Android video games that are worth trying:
Ritoru Noa
Specter Watch PuniPuni
HellFire: The Summoning
Puzzle and Dragons
Fans of Clash of Clans (CoC) may want to give a try for Ritoru Noa. This Japanese game has the same gameplay with CoC, but Ritoru Noa has its own unique ambience that will surely captivate the players. The game title simply translates to "Little Noah", who is also the main character of the game. Noah is a cute little girl who is an alchemist on an adventure. This game has been developed by BlazeGames, a game developer located in Tokyo, Japan. Ritoru Noa has been launched in 2015 and gained a huge number of players since then. It started with a 300 million yen capital and it was an absolute success. Players may enjoy Ritoru Noa even on mobile devices.
Published also in 2015, Specter Watch PuniPuni is a very cute game that involves colour matching. It was developed by Level-5, which is a game developer and publisher founded by Akihiro Hino. Level-5 also created the famous games Fantasy Life 2, Layton 7, and Just Dance. The Specter Watch PuniPuni also has mini-games that players can indulge into. The best part of the game is being free to play for everyone. However, there are in-app purchases for players who are willing to spend some cash to upgrade the game experience. The game also takes pride in incorporating famous franchise. It will definitely make the game more enjoyable.
HellFire: The Summoning, on the other hand, is a game developed by DeNa. HellFire has been in the gaming industry since 2012. Players can expect a great gaming experience with HellFire because of its reputable game developer. DeNa actually owns Mobage, which is a famous mobile gaming platform in Japan. This software developer really knows how to run business as it also expands to DeNa Shopping. Back to HellFire: The Summoning, it has been downloaded in Google Play Store for 10 million times. The popularity of this card game is undeniable because of its mesmerizing graphics and features.
GungHo Online Entertainment did a really great job in developing the famous Puzzle and Dragons. The said game developer is known in Japan for being able to manage the hosting of Japanese server of Ragnarok online. Puzzle and Dragon have been a successful game because 91% of the developer's revenue is brought by this game in 2013. But actually, this game has been released in 2012. Puzzle and Dragon is known as Pazudora in Japan, and it is a puzzle video game that requires strategy in order to win. This colour-matching game involves monsters of different characters that will surely fire up the gaming experience.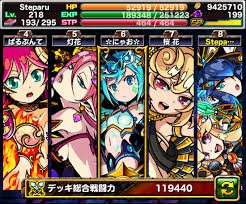 Have Fun Playing Japanese Video Games
Players do not need to learn hiragana, katakana, or kanji just to enjoy playing Japanese video games, but learning their language is a plus. Most of the time, the games are translated into English so players can understand the concept of the game. If there are instances wherein players need to understand the Japanese characters displayed in the game, they can easily rely on translators app online or use the Google Translate. Alternatively, check out the Asian Beauty Slot from Microgaming for a visit to the Orient.
Although most players couldn't fully understand the conversation of the characters in the game, they can still make the most out of it. The cute and interesting graphics of the games can give cues on what's going on in the game.
The most important thing in playing Japanese video games is to enjoy every single moment. Those Android games from Japan have their own unique way to entertain its players and everyone will surely be hooked.