What are the Best Japanese Games?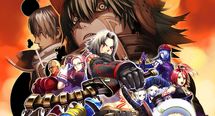 Although the gaming industry is one that's not dominated by any single country or culture, there's still no doubt that many out there would have Japanese games in the core of their hearts. Many out there certainly view Japan as the Mother of Gaming and other stuff like it. There are numerous players from this country and on top of that, there are also endless games from their developers which has managed to rush up to the top of the game charts all over the globe. Though some may say that the Japan gaming market is slowly on its decline, there are best Japanese games out there to prove you otherwise.
Nowadays, there are more and more players who turn their attention to Android mobile games in general. This does not make it surprising that you'll find several epic Japanese android games that you could certainly add to your device's collection of games as well. If you are ready for some blood-pumping action with the cute and stunning animations and characters from the best Japanese games today, continue reading below and find out the top options for you today in this market.
ShadowVerse
There are certainly too many cards collectable games already in the industry but if you view them, you'll see that some of those which has reached the top are imported Japanese games. Shadowverse is one of the games that would surprise you. Many may not have expected big things from this product from Cygames in Japan but with its quality graphics, gameplay and features, it was able to receive critical acclaims and reviews from all sorts of people or gamers across the globe. Upon its release, the game has immediately skyrocketed regarding popularity and in fact, it has already dominated the Japan market after a single month. This showcases just how immersive and engaging this card game has become, making it something that you must see and try for yourself if you want to appreciate its beauty.
Shironeko Project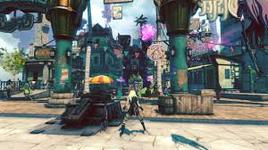 If you know a little bit of Japanese, then you may have already translated this title in your mind. Yes, it's the white cat project and of course, you can more or less expect the white cat in the story. But of course, the protagonist of the story is not the white cat itself but, a young hero whose path to valiance has its end on the end of the world. The game banks on its impressive anime-like graphics which will surely get anyone hooked to the game, especially those who are fond of anime. Of course, graphics aren't the only thing this game has got going for it as practically every aspect it has is one that's worthy of praise. The White cat project is something that can be played with one-hand as its touch-combat system is highly reliant on this concept. This makes the game incredibly easy to play regardless if you're on-the-go or doing something. You'll also be able to witness some epic characters in the game with mind-boggling designs. The characters include Din The Swordsman, Vi Vi The Puncher, Almond Peak The Lancer, Farfalla the Archer, Karen the Mage, Tina the Dual Swordswoman, Tsukimi Rider the Dragon Rider and Judar the Valiant.
Jikkyou Pawafuru Puro Yakkyu
It's not surprising if you are not able to assess what kind of game this is based on its name. Well, this game is pretty simple and something that you'll easily understand - it's a baseball game. However, it's not any simple baseball game as it can be considered a cache mobile games. The cute and chibi characters of the game truly exhibit a notable design that any user would surely be engaged with. On top of the design, the game has smooth gameplay, impressive mechanics and incredible features that make it work. Although it may not be the most comprehensive and topnotch baseball game out there, it's certainly one that would bring you more than just some sports fun.